DNAForce proposes the Native American DNA estimation test.
An example of results for the native American DNA test.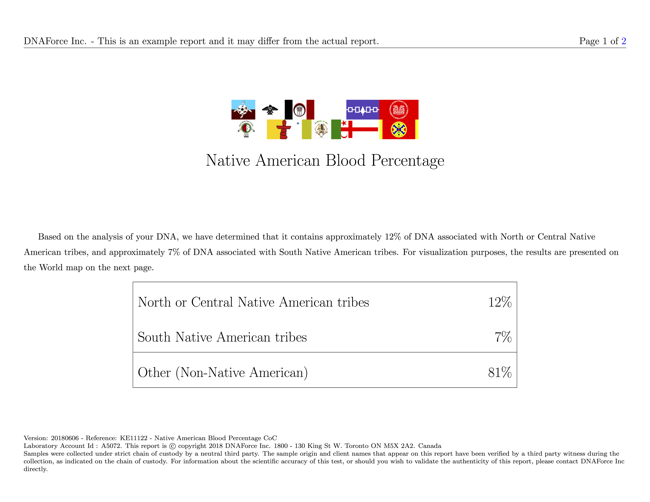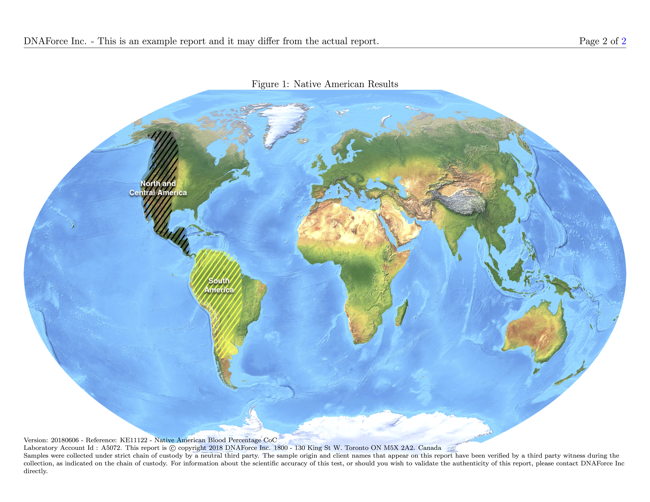 Notice of limitations
Be aware that this DNA test is not able to exclude or confirm native American ancestry with perfect accuracy. Although DNAForce Inc. strives to provide the most accurate interpretation of the results possible, many native American DNA mutations are still uncatalogued. Native American ancestry may not show up for a number of reasons. For example; due to your ancestor being either too many generations back in time, due to random recombination and that particular ancestry not getting passed down to you, or due to you being from a Native American tribe that is underrepresented in reference populations. Finally, please note that this test does not replace a relationship test; if you would like to establish if two people are related by DNA, please contact us to discuss the appropriate test. For more general information about the limitations of current native American DNA testing, we suggest reading this article :
https://dna-explained.com/2017/01/27/native-american-and-first-nations-dna-testing-buyer-beware/
Satisfaction guaranteed
Due to the statement of limitations, we offer a full 30-days money back guarantee. If you are not satisfied with your native american DNA estimation test results within 30 days of the results been released, to start the refund process, please send us an email at info@paternitytest.ca with the subject line "refund"; in the body of the email, include your full name, telephone number and address provided on your order.