Published: 19/03/2015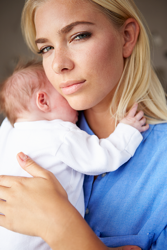 When there are uncertainties about who the father of your child is, it can be a very stressful situation for all involved. Thankfully, DNA testing is a fairly common and accurate method of determining paternity. In fact, DNA paternity tests have been found to be more than 99% accurate. However, when the alleged father refuses to participate in a DNA test, this already stressful situation becomes even worse.
You may be wondering if you can force him to submit to genetic testing. Canada has laws that address the rights of parents and children in this type of situation, and a court order becomes necessary when a person is unwilling to submit to DNA testing. In cases of contested paternity, Canadian courts can order blood or DNA tests to prove paternity or maternity in many cases. Blood tests, however, are far less definitive in determining familial relationships than genetic tests.
It is important to note, however, that in Canada, a person cannot actually be tested without their consent. So, even if a judge has ordered testing to be done, the alleged father can still refuse to submit to the court-ordered test. In this circumstance, the judge is able to take the refusal into account when making their judgements.
Your child has rights, including the right to know who his or her parents are, and sometimes genetic testing is the only way to prove paternity in the eyes of the court and for your peace of mind. Unfortunately, if there is doubt about who the parent of your child is, you may find that you need to pursue legal avenues in order to secure your child's rights.
Sources:
http://plea.org/legal_resources/?a=357&searchTxt=&cat=17&pcat=4
http://www.canadiancrc.com/paternity_testing.aspx
http://www.canadianlawsite.ca/paternity-testing.htm